September Club Meeting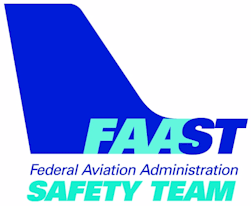 This coming Saturday's club meeting will be special. With a turn toward a little cooler weather, pilots tend to eye the sky with a desire to return to it. With that in mind, a little more knowledge about how these airplanes are maintained might be helpful. That's where our speaker comes in.
The FAA's Safety teams Program Director Michael Zamani will be with us to discuss Maintenance Responsibility of The Owner/Operator. He will be discussing what correct log book entries should look like. What procedures should aircraft service providers have in place to help ensure you don't find a screw driver under the rudder pedals of the plane you are pre-flighting. He will also talk about the different aviation oils out there. Which one is best for your plane? Planning a trip with winter to the cold high country? Should you run different oil for that trip? He will let us know.
So, with such great topics, make plans to come out to Cutter at 9:00am for the September North Texas Flying Club meeting this Saturday.
http://www.faasafety.gov/
I'll bring the donuts,
Fly Safe,
David Williford
Activities Director